Mobilizing field workers with mobile apps, so they can transact in real-time with business systems and data, is proving to be fertile ground for gaining competitive advantage in this digital age. It makes sense, field workers in all of their stripes, after all, are the ones closest to your customers, products, plant machinery and supply chain partners. Arming them with mobile apps ensures more timely and better decisions and actions; key stepping stones to reducing delays and cost, to providing better service, and in increasing revenues.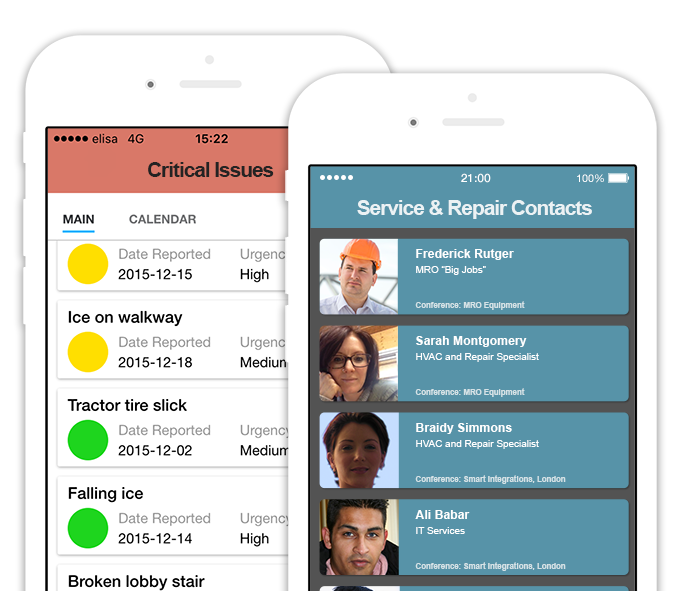 You may have a field app for service and repair but if it isn't designed correctly for the difficult field environment you may be missing out on key productivity gains. One core feature is true offline capability. 60-70% of our customers say offline is top of mind with any field application and service and repair is no different.
Here are the ingredients to get the most productivity out of your service and repair mobile app initiative.
Access to core data and capabilities, regardless of connectivity, is critical to their productivity and success. Ignoring the requirement is the surest way to hurt adoption and undermine your mobile program.
Onboarding and access to service documentation is crucial. When dealing with legacy or new devices in the field accessing this information on location will save time and reduce exception handling.
Sync capabilities for large amounts of field data. As connectivity returns when the service personnel leaves the site this data is already digital as its been captured using the mobile device. The device then reaches the network and can transmit critical service and repair data to the back office for quick response.
Again, this is only possible with a robust offline strategy and will drive design decisions correctly. An option to build this is using native applications but those can be cost prohibitive and difficult to maintain. A cross platform hybrid approach can save money and time as platforms like Appgyver provide advanced offline capability for field situations.
With AppGyver's Rapid Application Development Platform companies build powerful offline apps that connect securely to your core business apps like Salesforce, SAP EAM, IBM's Maximo and Oracle in a matter of days. See how we cut cost and improved development time for Mitsubishi by months using our reusable cross platform technology.
Let us show you how AppGyver can
improve your service and repair efficiency
Learn More